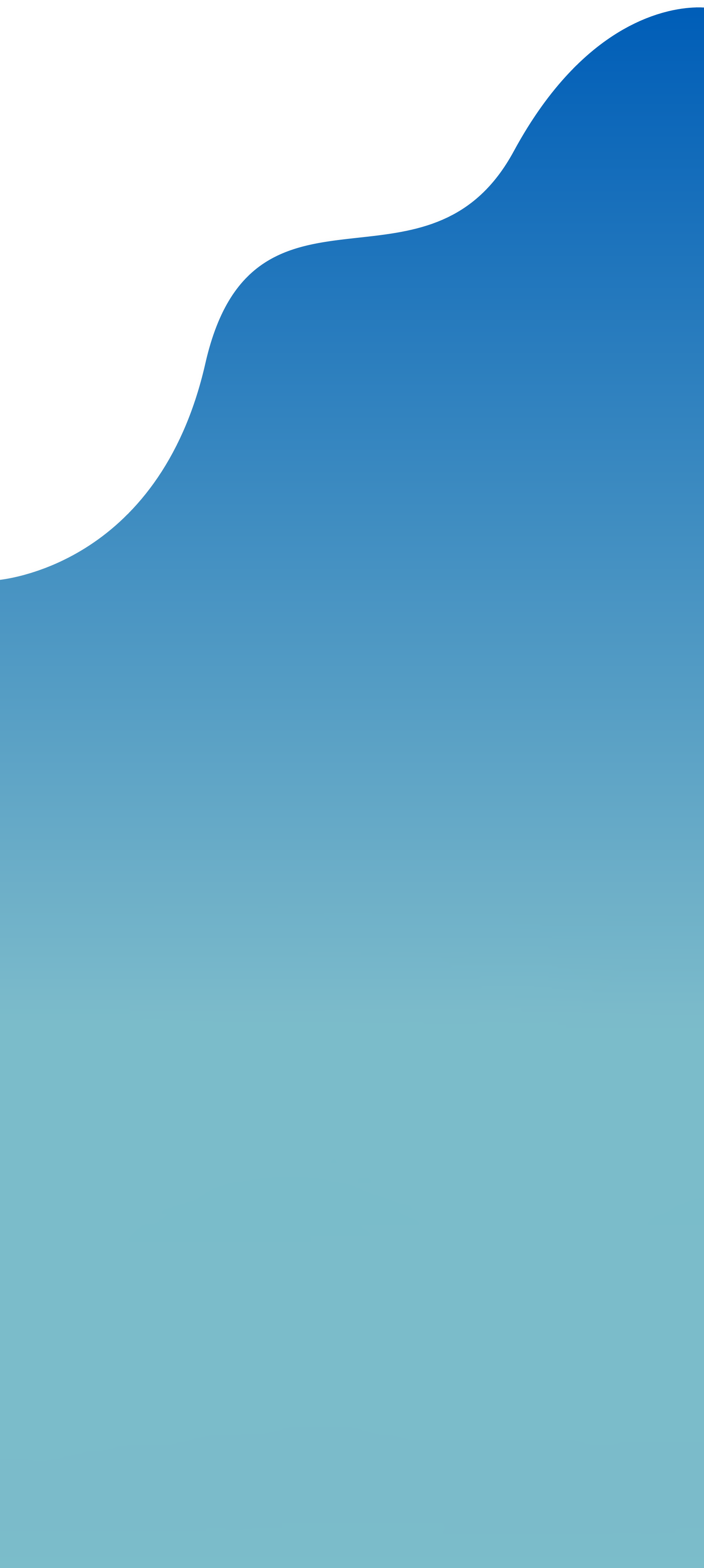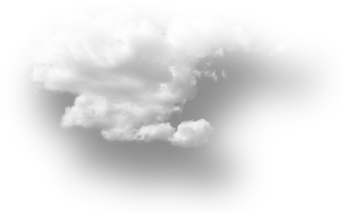 Eaton Dream Gallery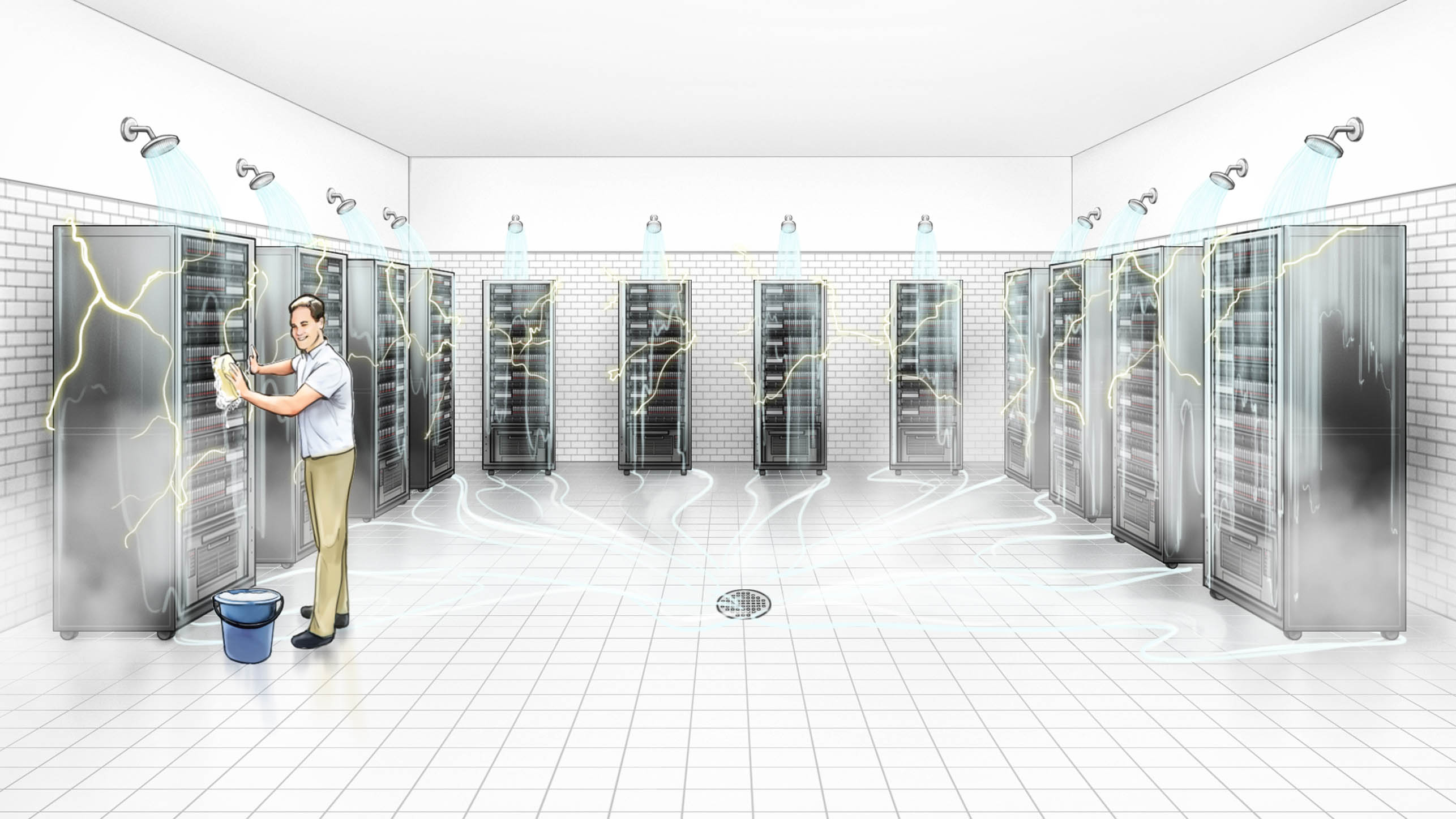 1/5
Scrub the data
The server room was a little dusty, and a user decided to give it a shower. Cue systemwide breakdown.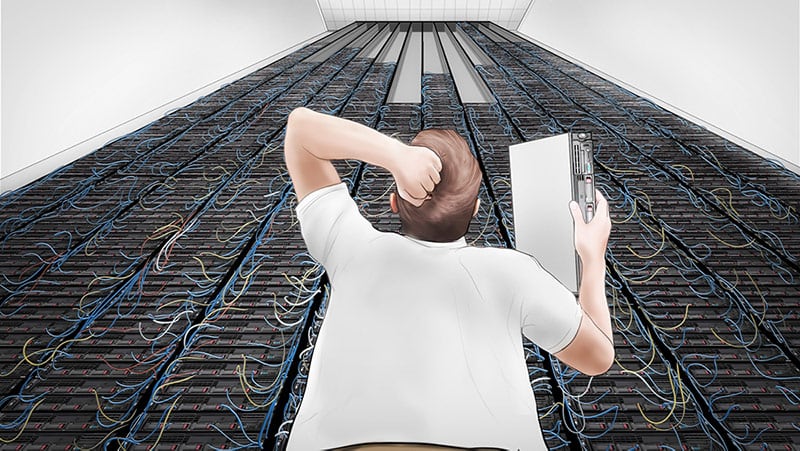 2/5
Infinite install
It's the night of the server room move. But the new racks just keep growing, as does the ceiling. So I'm stacking EBMs forever.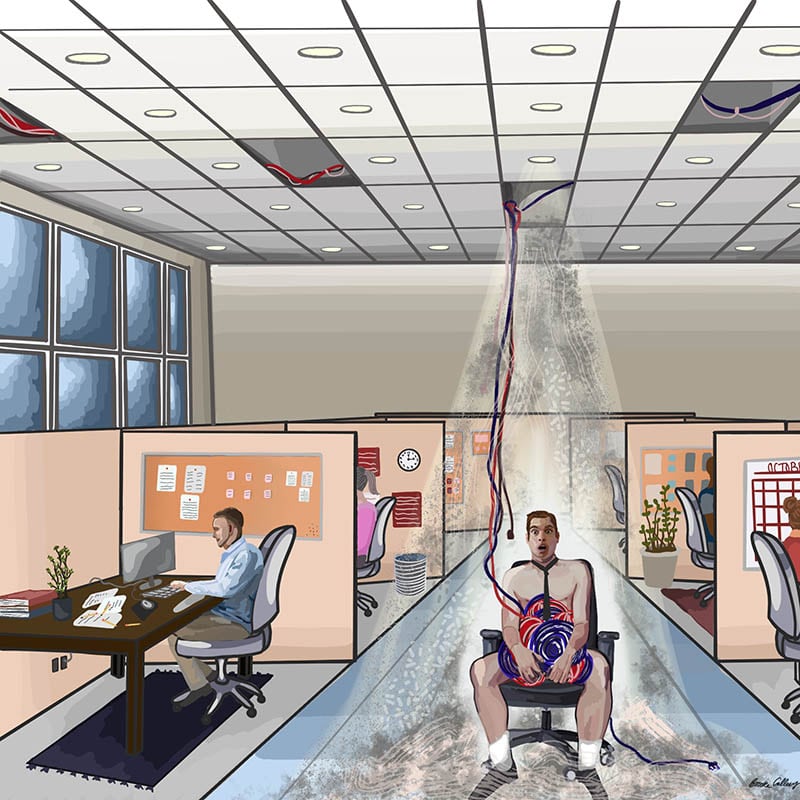 3/5
Drop ceiling
I was running cable through a drop-ceiling, naked. Suddenly, I fell through the ceiling and landed in my office chair. People were in my office waiting for me. When the dust settled, nobody appeared to notice my nakedness.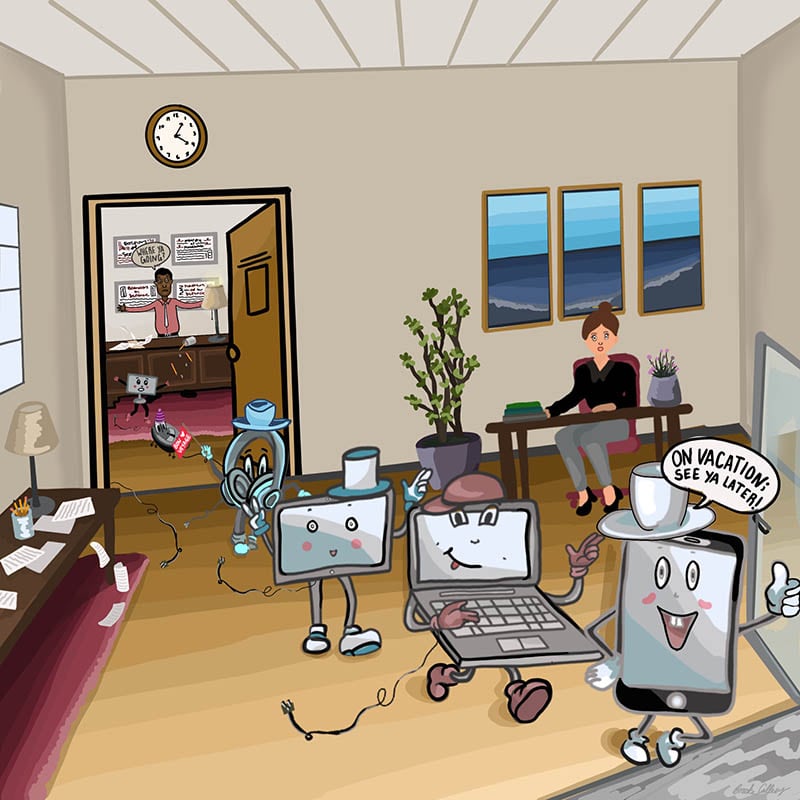 4/5
PTOff switch
I was in the middle of working when my tech gear pc, tablet, cell, and external monitor all stood up, put on hats, and danced out the front door. I asked where they were going, and they said, "On vacation! See ya later!" I woke to find them all on alarm.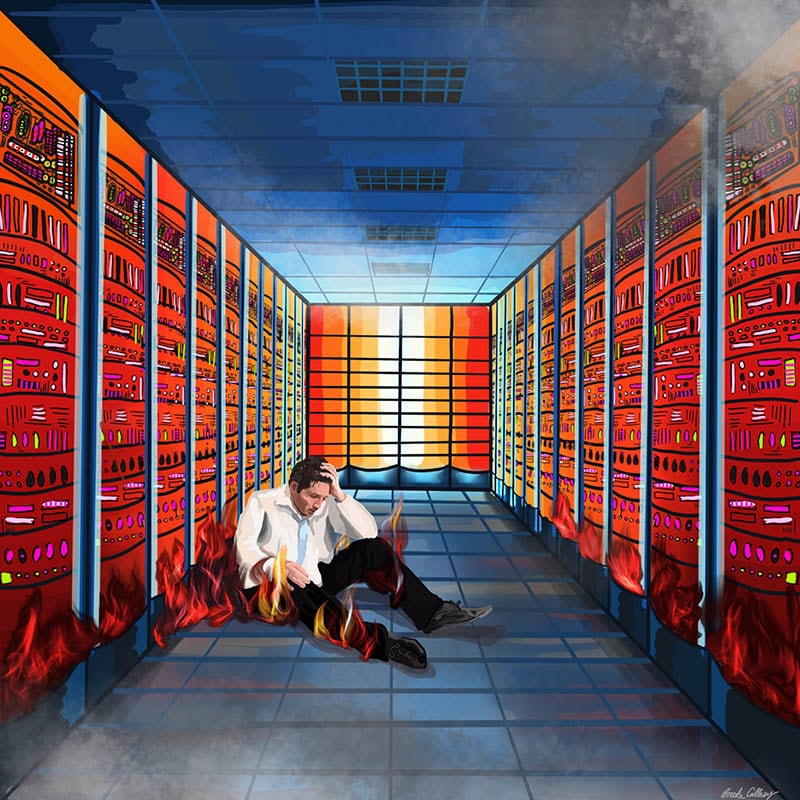 5/5
Server sizzler
Somehow, I was locked in the server room with no way out. And they kept running hotter and hotter until they were going to cook me alive. I woke up sweating.